Welcome to the Hill Family
If you're visiting our page in search of senior medical care in Bee Cave or Austin, then you came to the right place. Our practice, on the border of Bee Cave and Austin, is one of the best preventative and outpatient care practices in the region. We take care of our seniors at Hill Family Medicine. The greatest generation deserves the best in healthcare and we provide that, no matter whether you have insurance, medicare, medicare advantage, or some kind of combination.
Common Services for Seniors
Everyone should do their due diligence when it comes to their health, but that becomes especially true as we get older. Regular check-ups are the key to catching major illnesses early and nipping them in the butt. Our doctors and nurses will provide thorough and comprehensive care for you or your loved ones, and if something major does occur, then we'll make sure to get you referred to the best specialists in the area.
When you come into Hill Family Medicine, we'll help address the state of your health and then give you a pathway towards maintaining or bettering that health. With a wide variety of services available, we're confident we can give you peace of mind and help you feel better. Here are just a few of the services we offer and why they're important for seniors:
Physicals — Having a physical every so often is a good way to closely monitor your health, and those over the age of 65 should have one at least once a year. Physicals help doctors pick up on minor differences or abnormalities that you might not have noticed, and help your primary care physician get better acquainted with your health status and the unique framework around it.
Skin Cancer Screening — The one bad part about being a senior in Texas is that you are particularly vulnerable to the effects of UV rays. This could manifest itself as melanoma, but if you come into Hill Family Medicine after noticing strange blotches or moles that have changed in shape or color, then we'll make sure to get your screening done fast and take the best course of action once we get the results. Since we also provide skin-care solutions, we're especially adept at this. Skin-cancer is very beatable, but still a major threat to your life. Make sure your skin is healthy with Hill Family Medicine.
Hormone Testing — Are you having mood swings or noticing changes in your body? You could be suffering from a hormone decrease. It's natural for men to slow in their testosterone production as they get older and for women to stop producing estrogen altogether. However, you don't have to take this lying down. If you want to keep your vitality just a little longer, then come into Hill Family Medicine for your hormone evaluation and treatment options.
Mental Health Care — If you've been having thoughts that are out of place for you, or you feel particularly isolated, then you may be suffering from depression or anxiety. This isn't uncommon for any group of people and should be taken seriously. We know your golden years can be a challenge and at times filled with emotional turmoil. Come into Hill Family Medicine for a mental health evaluation and treatment if needed, so we can get you on the road to recovery.
These services are just the beginning of the preventative measures we can help seniors take to safeguard their health. Call or contact us today for more information on our senior care and the health coverages we accept and learn more about our medicare and medicare advantage services today.
Medicare Services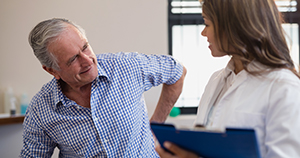 Hill Family Medicine is dedicated to taking care of our senior population and is always accepting new medicare patients to our practice.  Dr. Matthew Hill and staff look forward to providing the highest quality of care available.  We look forward to serving you, helping you maintain an active and healthy lifestyle.  Be on the look out for quarterly open houses and presentations from Dr. Matthew on senior specific medical topics.  Welcome to Hill Family Medicine!
Medicare Advantage Plans
Dr. Matthew & Hill Family Medicine is part of the Wellmed Network.  For more information about the Wellmed Network and Medicare Advantage Plans please visit www.wellmedhealthcare.com/patients/patient-care/